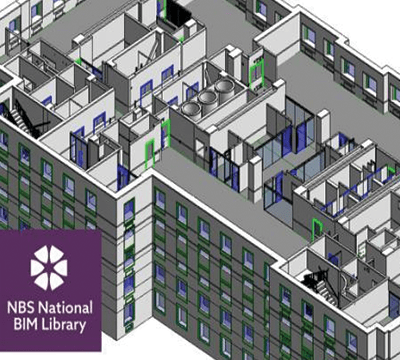 How Can Bim Modeling Improve Your Development?
What is BIM?
BIM (Building Information Modeling) is a process which is highly collaborative allowing multiple parties to coordinate the planning, design and construction of a building. This form of collaboration is most commonly used in Architecture, Engineering and Construction. BIM utilizes realistic 3D objects to create high quality 3D models which can be viewed by all stakeholders. There are many misconceptions surrounding BIM modeling. Many believe that this system is only used by architects in the design of a building, this however is not the case.
BIM software has gone beyond traditional 3D CAD modeling. BIM models utilize objects which are intelligent, have geometry and store data. If any object is changed, the BIM software updates the model illustrating the changes and providing data on how the change impacts the project. This software develops a model which remains consistent throughout the development of a building and creates a collaborative environment in which architects, engineers, designers, project managers, etc. can work in conjunction with one another.
This information is shared through a mutually accessible online portal known as a common data environment, with the collected information being referred to as information models. These information models can be used at any stage of a building's lifecycle, including future renovations.
What are the BIM levels
As defined by Trimble Building, there are multiple BIM levels in which you can incorporate this modeling software into the development of your building. These levels range from level 0 to level 3 with future growth up to level 6D. These levels are differentiated based on how effectively the information of a project is being shared throughout the entire process.
Level 0
Level 0 BIM refers to a complete lack of collaboration. This level includes the use of 2D CAD and working with drawings/digital prints. Most developments have exceeded this level, however there are some instances in which these systems are still in use.
Level 1
Level 1 involves the use of 3D CAD for concept work, however, utilizes 2D for drafting production information and other documentation. This level incorporates data sharing via a common data environment which is usually managed by the contractor. Many firms are at a Level 1 BIM, which doesn't involve great collaboration with each stakeholder publishing and managing their own data.
Level 2 BIM
Level 2 BIM begins to develop a collaborative environment. This level involves all stakeholders utilizing 3D CAD models however sometimes not the same model. Collaboration is further enhanced by sharing data through a common file format, for example Industry Foundation Class (IFC).
Level 3 BIM
This level is currently the most collaborative form of modeling in building development. This level utilizes a singular shared model which is used by all stakeholders allowing for greater communication between parties and reducing faults and miscommunications.
What are the Key Benefits of BIM modeling?
Prior to the introduction of BIM many projects were seeing negative results due to poor communication and inefficient construction. This led to roughly 80% of projects going over budget and jobs taking an average of 20% longer than scheduled. BIM modeling allows for a collaborative environment in which all stakeholders are involved in 100% of the development of a structure. This allows for greater information sharing and the removal of miscommunications. By working on 1 shared model, separate stakeholders can create designs which incorporates the requirements of various components. This lowers human error significantly and ensure that specific components of a development are done on time and in the correct way. Through greater awareness of what is required to perform all components of construction, costs can also be more effectively managed.
We support BIM modeling!
To ensure we are up to date with current technology trends, our partners at coopers fire have developed BIM files for our key fire curtain products. To download these files, please visit the desired product page. As our products allow for greater design freedom and larger more spacious areas, you will be able to create design models which incorporates our solution into your design. This will provide you with greater details on the freedom of design which you have allowing you to create spaces without being restricted.
For further reading on the subject, visit the page below.
S, Lorek.(2018). What Is BIM (Building Information Modeling). https://constructible.trimble.com/construction-industry/what-is-bim-building-information-modeling. 29/05/2019.