BUSHFIRE PROTECTION
The MicroLouvre technology pioneered by Greene Fire is an ideal addition to buildings within any setting. As the Louvres are spaced less than 2mm apart, the MicroLouvre Fire Attenuation Screen is compliant to AS3959 for use as a bushfire prevention screen. As seen in the Image below, the MicroLouvre Fire Attenuation Screen is more than capable of withstanding high levels of heat.
Fire testing at 40kW using a radiant panel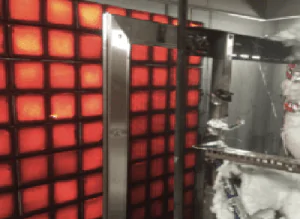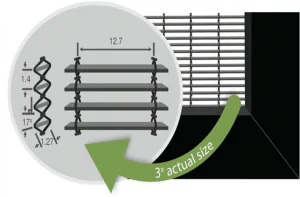 HOW IS OUR FIRE ATTENUATION SCREEN BETTER
Fire attenuation screens are often compared by the percentage in which the screen reduces heat. This means that our industry leading 49.4% attenuation would reduce the heat at the location of the screen by 49.4%. This sounds simple enough, however, testing and proving this is not so straightforward. As no standard test methodology exists, some claim the percentage attenuation as the reduction of heat at the screen, measured 365mm behind the screen. In reality, the heat has already reduced even without the screen in place at that position!
WHERE WOULD A MICROLOUVRE FIRE ATTENUATION SCREEN BE USED?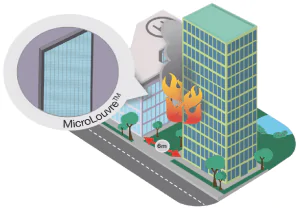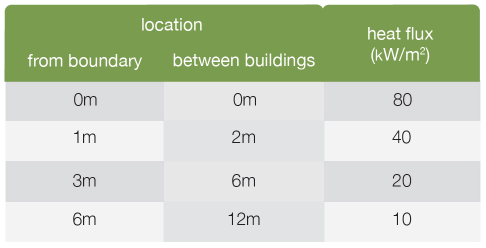 The population density within our cities is growing at a rapid rate. This means that we are constructing our buildings closer to the property boundary and each other. Class 2 to Class 9 buildings built within 6 meters of the property boundary require fire protection for external walls. Practicality and cost-effectiveness make Greene Fire's MicroLouvre Fire Attenuation Screens the ideal solution.
C3.4 of the National Constructive Code (NCC) states that external wall openings are required to be fire protected. The options include using 60-minute fire rated doors, fire windows, fire shutters or external wall wetting sprinklers.
MicroLouvre fire attenuation screens offers a cost-effective alternative to the NCC Deemed-to-Satisfy (DTS) requirements.
A fire engineer can use the extensive testing and high performance of MicroLouvre fire attenuation screens to determine a design where the building can withstand a minimum heat flux in accordance with Verification Methods CV1 and CV2 as defined in the NCC.
Installing MicroLouvre fire attenuation screens to your Class 1 building (domestic dwellings) meets the requirements for screening in bushfire areas as required in AS3959-2009 up to BAL-40 & BAL-FZ.
WHERE WOULD A MICROLOUVRE FIRE ATTENUATION SCREEN BE USED?
SUN AND LIGHT CONTROL

NEAR PERFECT VISIBILITY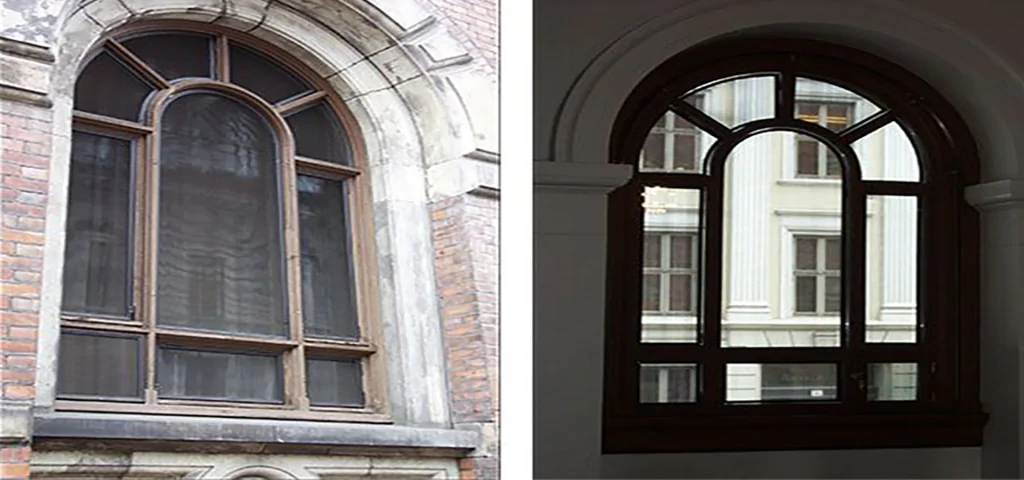 Learn More
For Further Reference please read the documents provided below. If you wish to obtain further information regarding our Fire Attenuation Screens in Sydney, Melbourne or any other major Australian city, please contact us at (02) 9526 3100, or email us at sales@greenefire.com.au. Alternatively, you can speak to us in person at Greene Fire Pty Limited, Unit 2 7-11 Parraweena Road Taren Point, NSW 2229
Benefits
86% reduction of solar heat gain
100% shading at sun angle of more than 40 degrees
Increase the comfort level within buildings by reducing the internal temperature near windows up to 10 degrees
Save up to 60% on air conditioning costs
80% open area allowing natural light and ventilation
Highly durable and weatherproof — 40+ year installations nand still going strong
Capable of withstanding wind speeds of 190km/hr
50% noise reduction
Compliant screening for bushfire up to BAL-40 & BAL-FZ
Privacy screening to address overshadowing
Insect and pest protection
Powder coat mesh and frame to any colour
Very light weight easy