Framing
Our fire resistant glass wall solution incorporates state of the art technology that utilises insulated aluminium framing to reduce size and weight. This provides architects and building developers brand new possibilities for interior and exterior installations. Traditional aluminium is not known for its fire resistant properties, however by using air-rated concrete as insulation, this framing system can achieve the highest levels of protection on the market with an FRL of up to – / 120 / 120. Some benefits of using aluminium framing are:
More lightweight – Due to the framing being more light weight we are able to create window panes an industry leading 3 meters high.
Corrosion resistant – requiring little to no maintenance
Design flexibility – aluminium can be used to create basic frames and also elaborate solutions
Can reduce costs
Can be powder coated to any color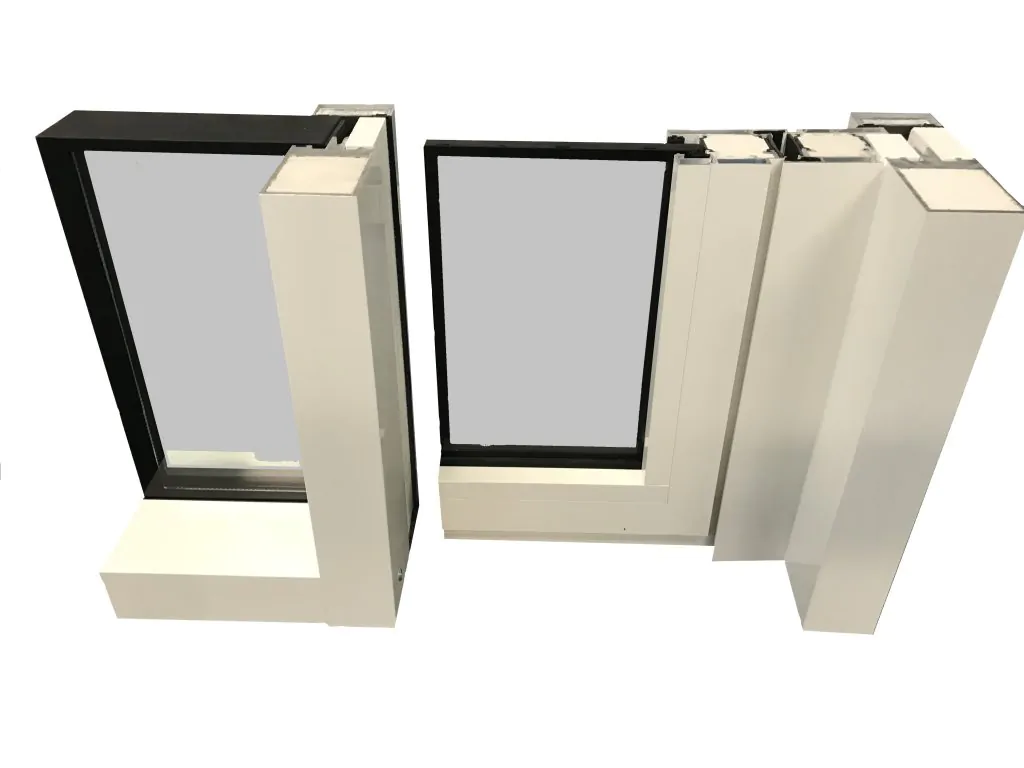 How Does The Glass Work?
Greene Fire's fire resistant wall solution utilizes Contraflam® glass and FireBlock glass. We can provide insulated and non-insulated options to suit your requirements. Providing very effective radiant heat reduction for between 30 and 120 minutes, the glass contains an inter-layer that becomes opaque in the event of fire and acts as a heat shield. This helps to reduce radiant heat and is a useful feature which minimises panic among the people that need to evacuate the building.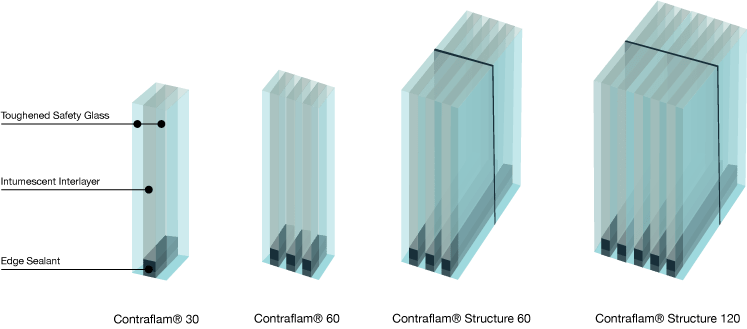 The glass has a multi-layer design with two external profiles of toughened safety glass and a filled intermescent inter-layer. The inside chamber is filled with a fire resistant filling preventing the glass profiles from shattering completely.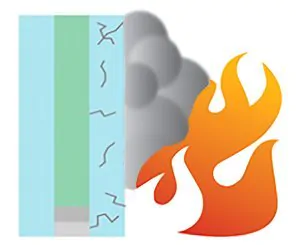 Initially the fire causes the glass that is towards the fire-side to break due to the stress on the glass.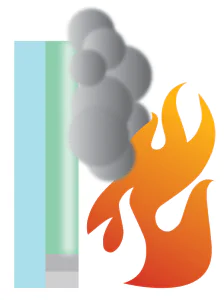 The filler inter-layer, begins to form an opaque insulating protective layer resisting further penetration.
Benefits
Clean, sharp lines of narrow aluminium frame
Provides excellent clarity and sound reduction
Large wire free glass areas
Multiple finish options: glass, aluminium
Variety of glass thickness options
100% installed by our expert technicians
Barrier to radiant heat
Available in single and multi-layer glass designs
Learn More
For Further Reference please read the documents provided below. If you wish to obtain further information regarding our Fire Attenuation Screens, please contact us at (02) 9526 3100, or email us at sales@greenefire.com.au. Alternatively, you can speak to us in person at Greene Fire Pty Limited, Unit 2 7-11 Parraweena Road Taren Point, NSW 2229