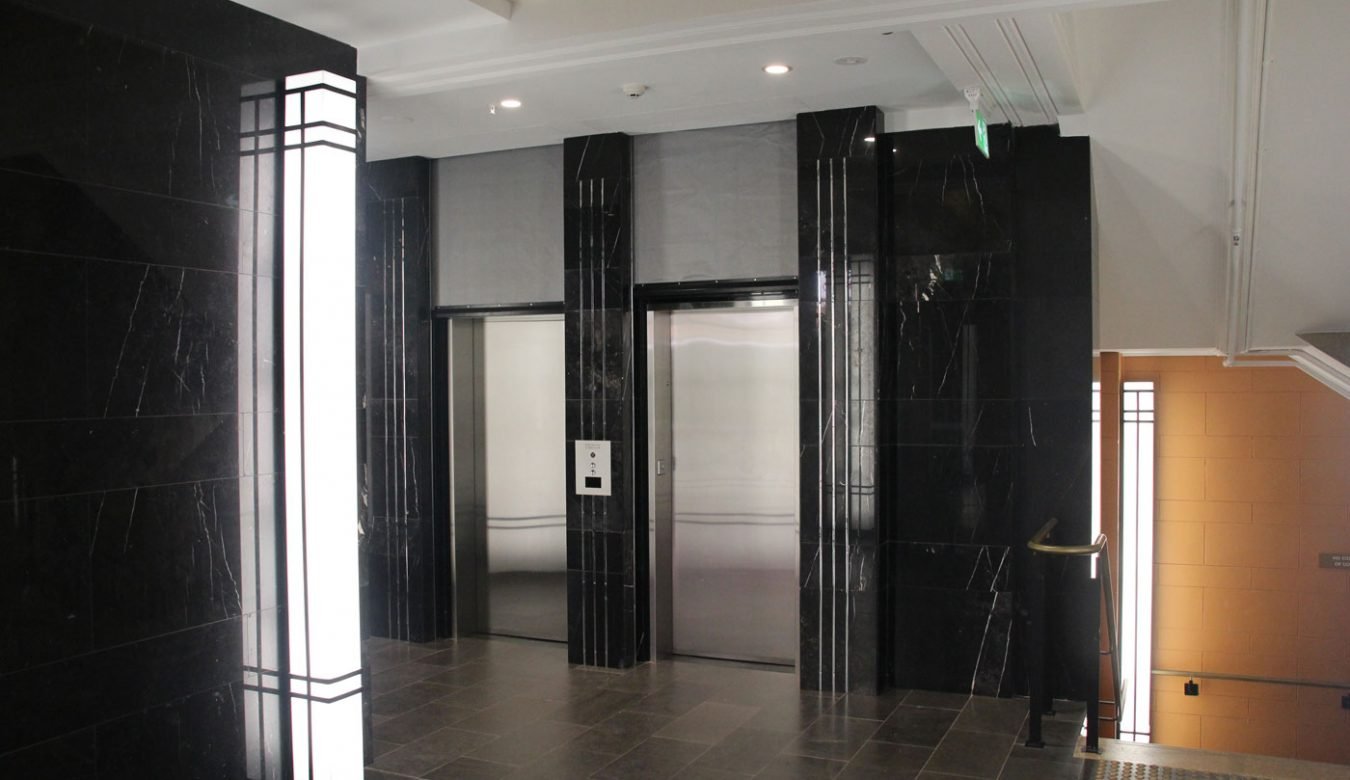 Compact Fire Curtains
Compact Fire Curtains are primarily used for smaller openings such as protecting lift shafts or providing boundary protection around windows. We can provide solutions with an FRL up to – / 120 / -.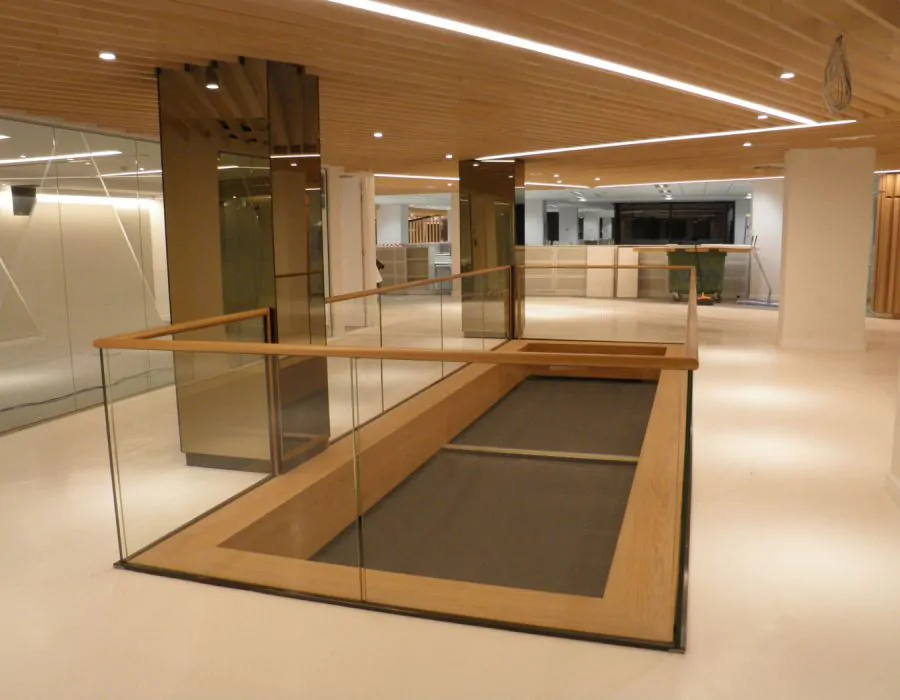 Horizontal Fire Curtains
Horizontal Fire Curtains are used to protect openings in a horizontal plane. 1 Horizontal Fire Curtain can provide the same protection as multiple vertical curtains. We can provide solutions with an FRL up to – / 120 / 120*.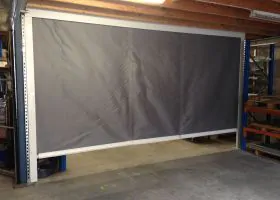 Vertical Fire Curtains
With our Vertical Fire Curtains With Egress Doors your are able to create smoke compartments within egress pathways. This solution enables an open space design whilst being compliant to BCA requirements.
Experienced Fire Curtain Provider in Melbourne and Sydney
Are you looking for an alternative solution for fire separation? Fire Curtains may be the solution you have been looking for. Greene Fire are the most experienced providers of fire curtains with quality that is unmatched in Melbourne and Sydney. Established in 2000, our specialisations include providing fire curtain and smoke curtain solutions. We deliver highly precise fire engineered solutions to our customers and have successfully added an extra layer of protection to their properties. We collaborate with the exclusive fire curtains manufacturer- Coopers Fire, which provides a vast range of fire curtains achieving an FRL up to -/240/-.
Fire Curtains are Alternate Fire Safety Solutions that can be easily incorporated into any architecturally designed building whilst still complying with BCA requirements.
A close relative to the Fire Shutter, Fire Curtains protect openings by deploying and creating a full barrier covering an opening and creating a compartment. The primary difference between a Fire Shutter and a Fire Curtain is the material that is used. Fire Curtains are made of engineered fabric and not steel. These materials enable us to create a much more compact and lightweight curtain that can be installed in almost any space to create the perfect fire barrier.
3 Reasons Why You Must Consider Installing Fire Curtains:
Tested and Compliant to Australian Standards – Fire is a major safety concern for not only business but also for residential and industrial property owners. Fire Curtains act as a fire preventive measure in your property, which helps prevent fire without the need to change your design . You must always ask for a fire compliance certificate from the installer.
Easy to Handle – Fire Curtains are designed to operate in conjunction with your inbuilt fire safety systems. Fire Curtains can be programmed to enable safe egress without compromising the safety of your inhabitants via delayed deployment and emergency retract options.
Durability – Fire Curtains are highly durable and reliable fire preventive measures. You can also ask your installer about aftercare services it provides, making it a significant investment in your property.
We have 3 categories of Fire Curtains, click on the pages below for more information
Vertical Fire Curtains
Compact Fire Curtains
Horizontal Fire Curtains
Our customer service team in Melbourne and Sydney equally excel in their services of assisting the customers. They are very transparent to share all the details of the company and the services so you don't face any inconvenience or have the slightest doubt. All you need to do is call us at (02) 9526 3100 or write us an email at sales@greenefire.com.au. You can also follow us on social media platforms such as LinkedIn, Twitter and YouTube to be updated with updates.