FIRE CURTAIN CONSTRUCTION
Each roller is up to 5m wide with multiple roller construction up to 30m wide. Wide Single Roller (WSR) construction is available up to 17m wide. Metalwork is zinc coated mild steel. This can be painted on site or powder coated to DULUX or RAL colours.
OPERATION
FireMaster will remain retracted within its head box until it is automatically activated by the fire alarm signal. Once activated it will completely close the opening, creating a fire and smoke compartment. Deployment is by gravity at a controlled speed of 0.06 – 0.15m/s. The only true gravity failsafe product on the market. Testing is performed by a simple key switch. It is reset manually by pressing a reset button on the control panel. Automatic reset is available.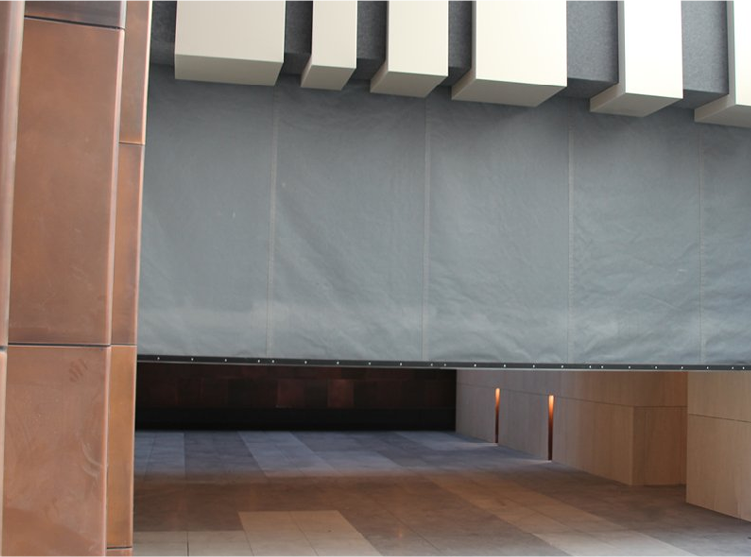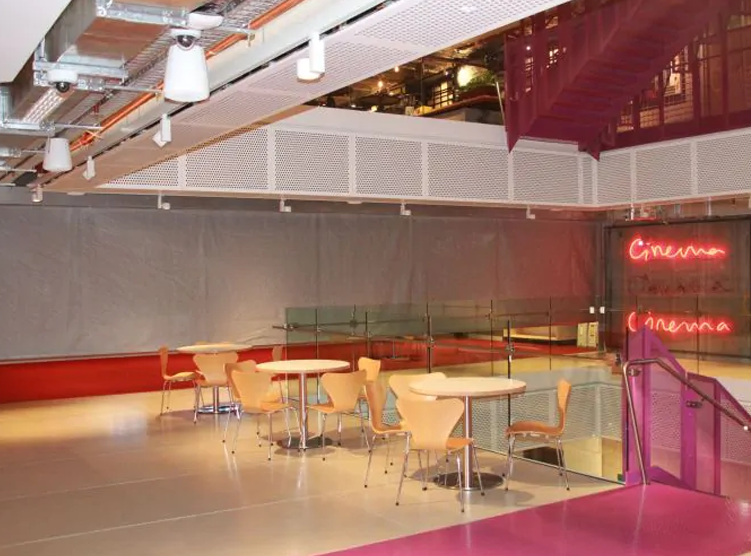 Bottom Bar
The standard bottom bar is Jumbo which is a triangular shaped bar 40mm wide. Also available is the 'T' bar and operable ceiling interface systems (SLAT) in 150mm and 75mm profiles.
Benefits
Small lightweight head boxing
Can fire protect very large open spaces without the need to heavy structural supports
Can easily retrofit into heritage buildings
Is true Fail-Safe by gravity which means it will work when required
Patented TOTAL fail-safe by gravity which means it will work when required
Learn More
For further reference, please read the documents provided at the top of the page. If you wish to obtain further information regarding our products or a quote, please contact us at (02) 9526 3100 for our Sydney branch and (03) 8526 1999 for our Melbourne branch, or email us at sales@greenefire.com.au. Alternatively, you can speak to us in person at Greene Fire Pty Limited, find your local office here.