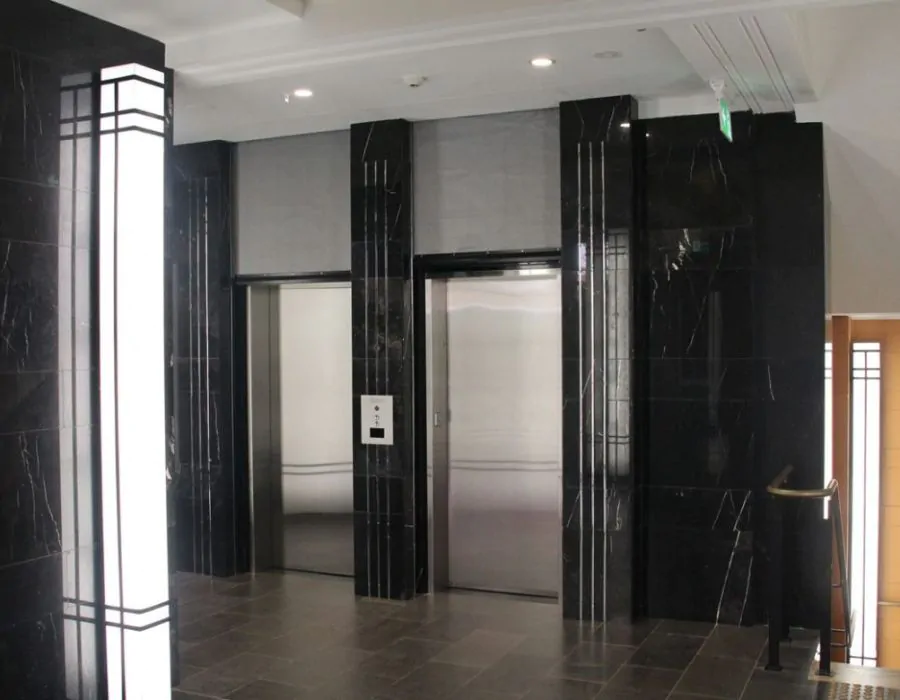 Compact Smoke Curtains
Compact Smoke Curtains are primarily used for smaller openings such as protecting lift shafts. Our compact solutions are ideal for areas which have minimal space.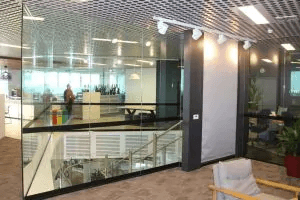 Vertical Smoke Curtains
Smoke travels incredibly quick and can cause even more damage to a building and its occupants than flame. Stopping smoke spread is essential for any fire safety plan, Vertical Smoke Curtains are an ideal solution for invisible smoke protection.
Best Smoke Curtain for Safety
If you are looking for an excellent alternative smoke safety solution, Greene Fire is the leading name for
providing the best smoke curtains in Sydney. We stock over 31 different fire-rated assemblies ideal for any
kind of building in the region. We provide a variety of curtains and include the smoke curtains solutions
from Coopers Fire these are famous for their design flexibility and excellent quality. Greene Fire proudly
received the Fire Protection Industry Awards 2019- Harry Marryatt Fire Protection Company of the Year Award
for our excellent services.
Smoke Curtains are Alternate Smoke Safety Solutions that allow you to develop architectural spaces whilst
still complying with BCA requirements.
A close relative to the Roller Shutter, Smoke Curtains protects openings by deploying and creating a full
barrier covering an opening and creating a smoke compartment. The primary difference between a Roller
Shutter and a Smoke Curtain is the material that is used. Smoke Curtains are made of engineered fabric and
not steel. These materials enable us to create a much more compact and lightweight fire barrier that can be
installed in almost any space to create.
Benefits of installing smoke curtains:
Design – Smoke Curtains are designed to be hidden until needed with all components able to be embedded into the ceilings and walls of the property. This advanced design type enables designers to create vast open spaces without the constraints of standard smoke safety solutions.
Easy Installation – Installing smoke curtains is easy and is hassle-free with our directly employed technicians. Our team of professionals will install the curtains in a short duration without causing you any inconvenience.
Safe from damage – Because of its transparent design, it will be impossible for anyone to tamper or play with the curtains leading to any damage or reducing its functionality.
To learn more about Smoke Curtains, click on the pages below for more information:
Vertical Smoke Curtains
Are you all set to experience the best services of smoke curtains in the region? Call us at (02) 9526 3100 or write us a mail at sales@greenefire.com.au. You can also visit our office if you are looking for smoke curtain services in Sydney, Melbourne. We keep updating our latest designs and services on social media platforms, so you can also check us out on LinkedIn, Twitter and YouTube.