Compact Fire Curtain Construction
When supplied the ViiCabin is completely assembled ready to directly face fix to the building structure. Both boxing and guides have external fixing locations for ease of installation. There is no on site assembly required. An optional sill can be supplied for window applications. The fusible link and speed governor is located on the left end of the headbox.
Material Finish
Metalwork is zinc coated mild steel. This is powder coated to DULUX Duralloy colour of your choice. Premium paint finish of DULUX Durtatec is required if you are within 5km of the ocean to reduce the risk of corrosion.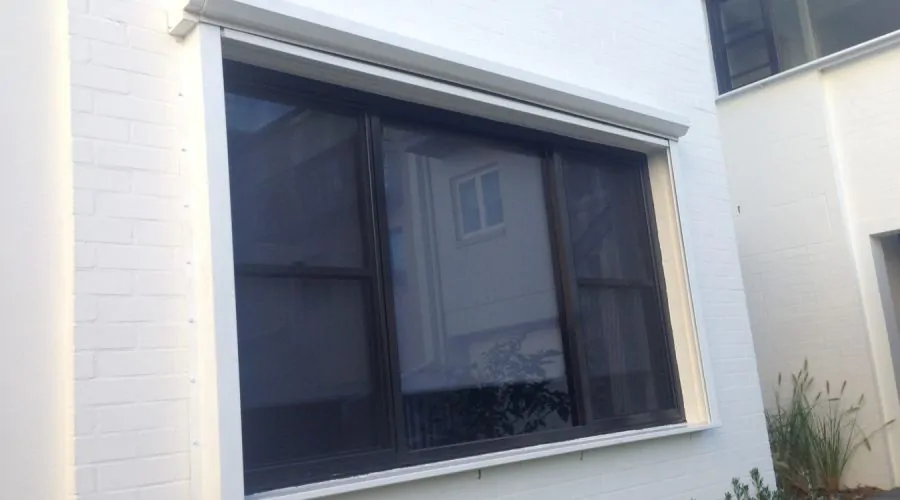 Operation
The fire curtain will remain retracted within its headbox until it is activated by heat exceeding 74°C in the vicinity of the fusible link. The speed of descent will be within the range of 0.15m/s to 0.3m/s and is compliant to AS1905.2. Testing is by disengaging or activating the fusible link. To restore the Vii® Cabin the barrel assembly is required to be manually wound to its top position and a new fusible link installed.
Fire Rating
Full scale and full assembly fire testing to AS1530.4 providing fire integrity up to 2 hours. No need to fire protect the headbox or side guides as the complete product is fire rated. Assessment report CSIRO FCO-3071.
Benefits
No power, alarm signal or control equipment
Preassembled system allows for fast installation
Rapid ore regulated descent
Light weight and compact solution is more aesthetically pleasing than shutters or doors
Cost effective solution
Learn More
For Further Reference please read the documents provided below. If you wish to obtain further information regarding our Fire and Smoke protection, please contact us at (02) 9526 3100, or email us at sales@greenefire.com.au. Alternatively, you can speak to us in person at Greene Fire Pty Limited, find your local office here.